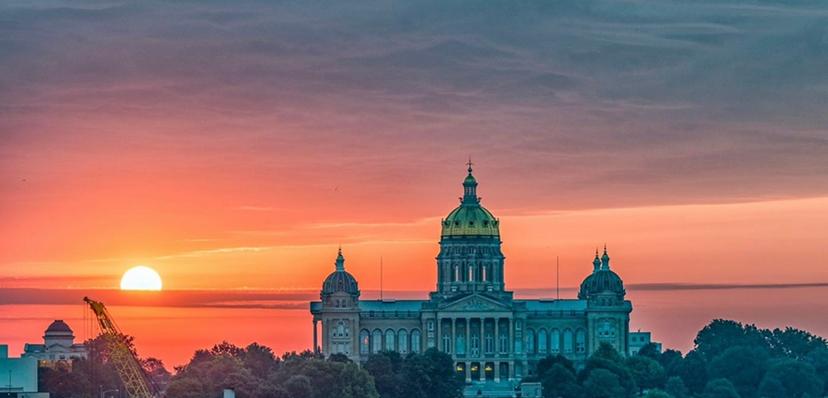 First Report to The Arc of Iowa Network –
By Julie Beckett
Hello, although the legislative session is still just days away, as your policy/advocacy liaison, I want you to know we are already laying the foundation to work on the 2020 goals. The policy committee has designed a process to build relationships, uncover resources and implement partnerships that will produce positive outcomes. We intend to give you timely updates on the progress and develop a way to provide back and forth communication. This will help everyone to monitor and contribute to our success.
Step 1. Meetings are being sought with ranking members for the House Human Resources and Appropriations and the Senate Human Resources and Appropriations Committees. We feel that since The Arc has not had a strong legislative presence for several years it is important to renew old acquaintances and make new friends; and support The Arc membership in presenting their stories. It is time to rebuild our bond with those who make decisions on behalf of our families, children and young adults.
We have done outreach opportunities over the last few months and have followed up with several leads and suggestions presented to us by Senator Liz Mathis particularly in "social determinants of health." We have looked at the crisis in Direct Care supports for our families and feel that the "Last Chance Education grants" might be useful to those people who are interested in the field but who cannot afford community colleges. This could be expanded to small private school supports.  We also believe that the private non-profit world could and should be helpful to meeting this need for expansion. Several of our Arc chapters that provide services and many other service providers have long lists of individuals needing services but cannot hire people to fulfill the need. Can we establish a career path program that will attract entry level employees and give them help in establishing education and training programs?  This would allow interested individuals to grow in their careers and increase their earnings as they progress through life. Is there a way to establish a non-profit organization to assist in a workforce development initiative that would help resolve this shortage situation in the future?
Step 2. Exploration - Is a way that volunteer labor could be utilized effectively to provide immediate relief? The service provider agency could supervise, train and manage the volunteers.
Step 3. We recognize the hourly reimbursement rate has not increased since the implementation of the MCO programs. This is a contributor to the worker shortage. There must be some way to review this and find economic solutions to help with this crisis. It is clear that Managed Care is not going away in our our state but are there ways that shortages can be addressed?   It it possible to set up programs with the state for tax compensation and other creative ideas to help these agencies--- and the people who need care-- out.
Step 4.  Finally, there is a great communication issue around the MCO's. While there has been 4 companies in 3 years, we know that confusions, frustration and fear exist. We want to be planful. The Arc wants to set a format that delivers messages that prompt dialog and resolution. We want to help people present the facts, in a limited format that does not just place blame but finds solutions. When the HCBS waivers were first authorized 30 years ago, it happened through collaboration. Energy was spent on working together. We worked hard not to place blame that the government was ignorant or against people with disabilities.  The intention was to educate and show how important this program was…and better yet help them to improve them.  As a result, across America, every state successfully implemented programs for those with ID/DD diagnosis. We have had many gains and we will have more.
As I shared in the introduction, we must help our most vulnerable citizens to improve their lives and join in our communities-Direct Supports are critical. In the coming weeks, we will share AND ask for your inputs, stories and partnerships. The Arc is committed to be the BEST advocate for 94,000 Iowans by understanding current policy and creating new and improved ways to support individuals.